March 2016 Recital at Crowden
Wednesday, February 17, 2016 by Peter Dickson Lopez | Uncategorized
I am pleased to announce that we have finalized a date, time and location for the March 12, 2016 recital at Crowden Music Center in Berkeley. Please save the below details and reserve your calendar for this recital.
---
The Crowden School (Dalby Room)
Address: 1475 Rose St, Berkeley, CA 94702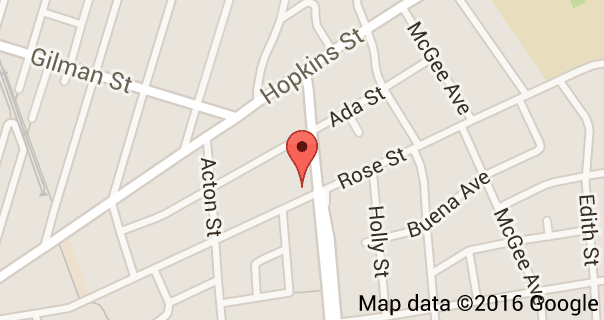 Date: March 12, 2016
Time: 6:30 p.m.
Schedule:
6:30 p.m.: Arrival, setup chairs, students try out piano
7:00 p.m.: Student recital begins
8:15 p.m.: Teacher Peter performs for students
8:30 p.m.: Reception and snacks, cleanup, put up chairs
9:00 p.m.: Exit, Lights out
---
For this recital, due to logistics of rental fees, insurance and other costs, there is a $20 per student fee for this event. Guests and non-students are welcome to attend free. I have set this event up on the calendar, and you will need to register for this event. To register, please follow the below process steps:
Step 1.
Go to your student portal and open the calendar to March.

Step 2.
Click the Recital event. A popup window displays the event details.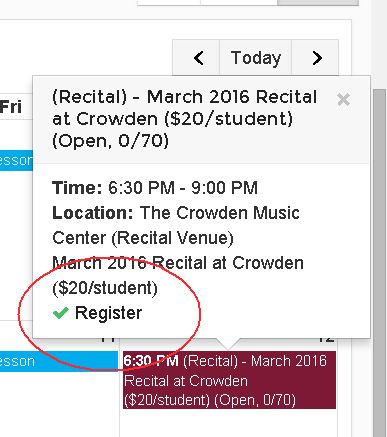 Step 3.
Click the Register text button. The Register dialog displays.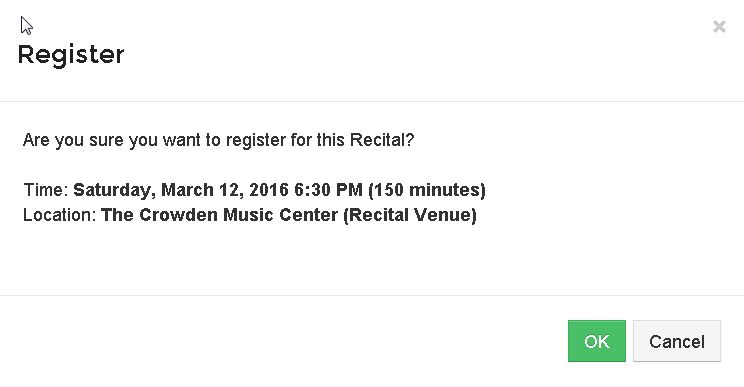 Step 4.
Click the green OK button. Congratulations - you're done!